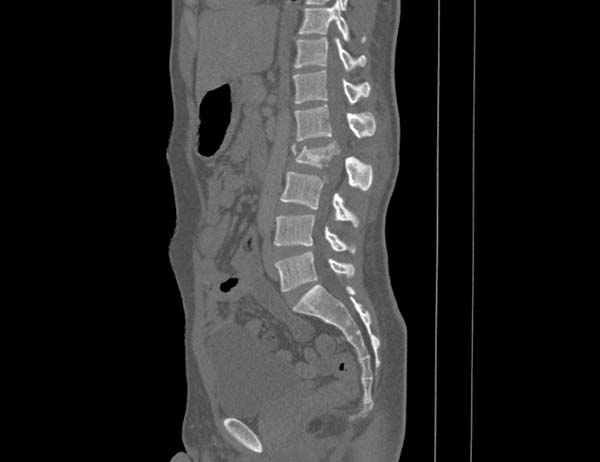 Spinal Fracture
Spinal fractures can occur at any area of the spine. The fracture can involve either the vertebral body or bony areas behind the spine. Spinal fractures can occur following minor trauma in patients with bone fragility, ie osteoporosis or can follow high impact trauma including falls, sports injuries or motor vehicle accidents.
In a high impact trauma injury, if there is acute and intense pain then medical attention is required and these injuries tend to be that of compression and fortunately most do not have an associated neurological injury.
Evaluation requires a detailed history as well as a physical examination. Depending on the cause of the trauma then more than one area may need evaluation. A neurological examination will be mandatory if there is arm or leg neurological involvement. It may be necessary to perform x-rays but more commonly a CT scan and or MRI scan would be ordered to estimate the degree of injury.
Compression fractures due to osteoporosis can be treated conservatively with occasional injections performed for non-resolving pain which may include injection of cement.
Spinal fractures following a high velocity injury will be managed in hospital and may require either bracing and/or surgical intervention with subsequent physiotherapy directed individually depending on the trauma that has occurred.
Pease see more information on Spinal Fractures, diagnosis, treatment and post treatment.